Recover files and folders
Open Online Backup and Recovery Manager (OBRM), and sign in to your Infrascale Cloud Backup account.

Go to the Recovery tab.

Locate and select a device, a folder, or a file (a file version) to recover.

Click Recover, select where to save the recovered data, and then click Recover.
Recover to specific date
You can select a date, to which to recover files on a device or in a folder.
For this, click Latest backup when selecting items to recover.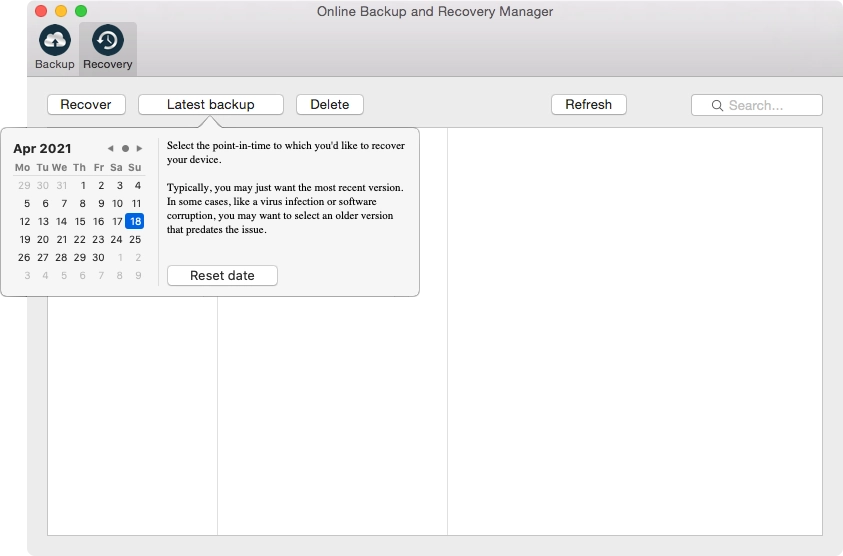 If the selected device or folder included files backed up on the selected date, OBRM will restore all those files to the specified location.
View recovery progress and status
Recovery progress and status are shown in the Progress window after recovery starts.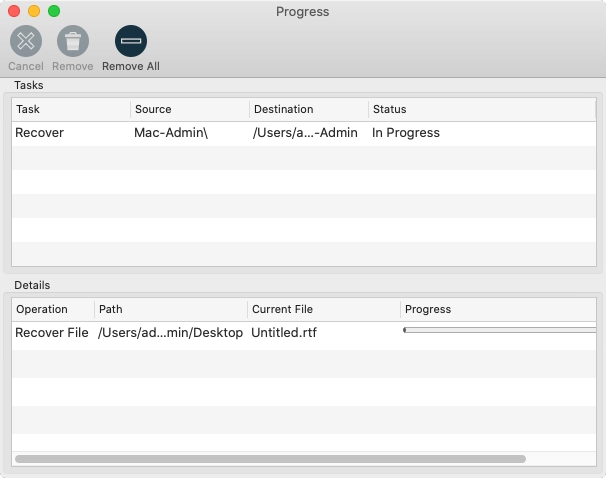 If you want to view the report for a specific recovery, click the respective cell in the Status column.
To view the details of the recovery report, click More (

) to expand information.