Replication lets you create a redundant failover device for one Cloud Failover Appliance (CFA) (primary CFA) using another CFA (secondary CFA). There are two primary modes of replication—standard and cloud.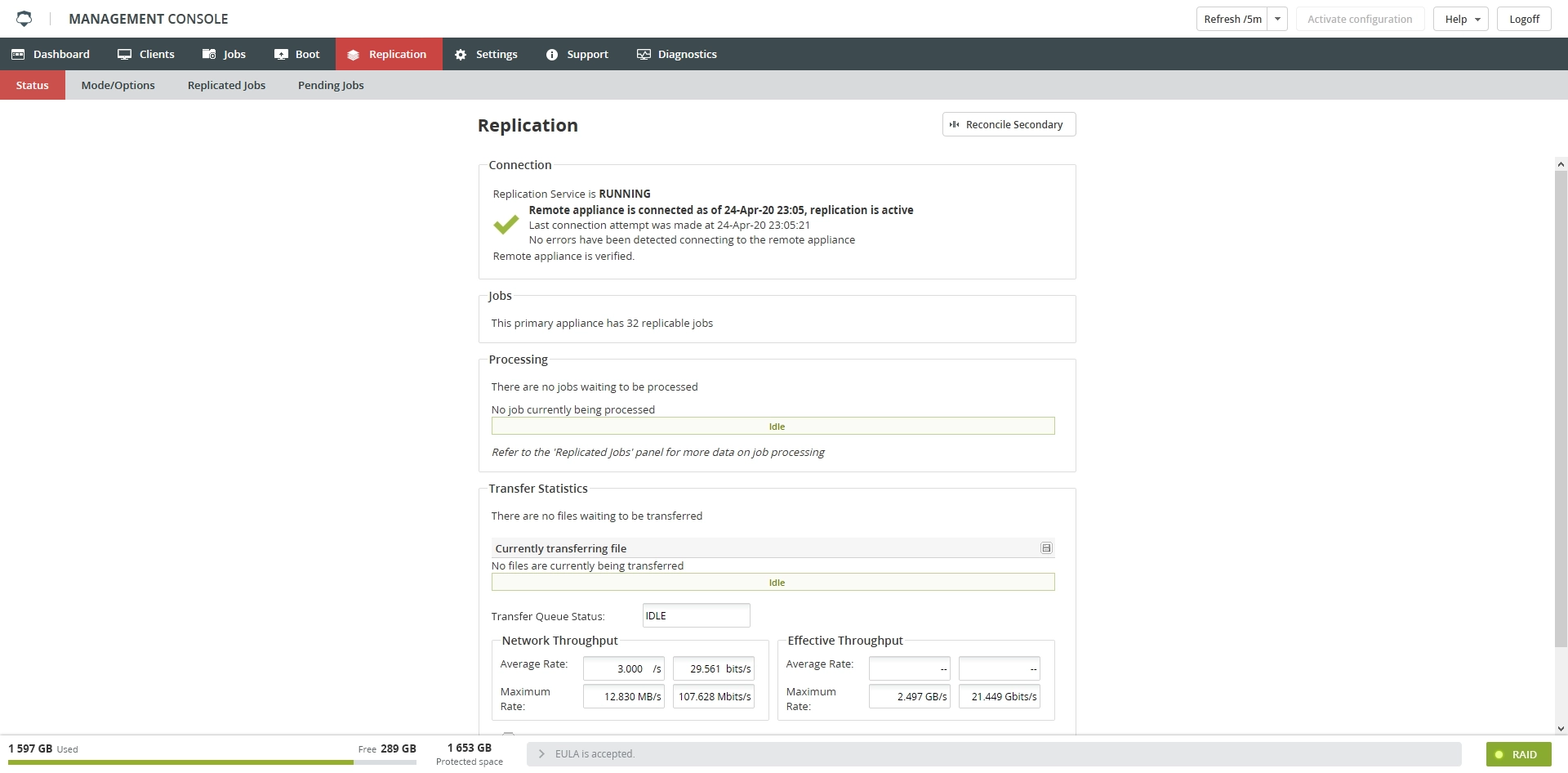 When you enable replication, you dedicate the entire RAID on the secondary CFA to a copy of the data for the clients you have set to replicate.
In addition, CFA byte-level replication allows for only the changes to a file to be transferred. Byte-level replication will significantly reduce the time and bandwidth required for replication.
To use replication, you need:
Two CFAs to configure as the primary and secondary CFAs.

Both CFAs must be running the exact same version of the firmware that supports the Enhanced Replication or an account on the Infrascale Dashboard.

It is recommended that with physical CFAs they both have the same size raids since if the RAID fills up on one CFA it will disable the replication service, and could cause the secondary to fall behind on replication.

(Optional) A license obtained from Infrascale to enable the byte-level replication feature.

Byte-Level Replication will further optimize the transfer of backup file data by computing deltas to send to the secondary CFA. Without Byte-Level Replication enabled, the data is simply copied in its entirety from one CFA to the other. This feature is enabled by default if you are using cloud replication, and does not need an additional license.