Overview
This subtab provides an overview of the connection status between two Cloud Failover Appliances (CFA), and information on the data being processed and transferred as a result of the replication procedure.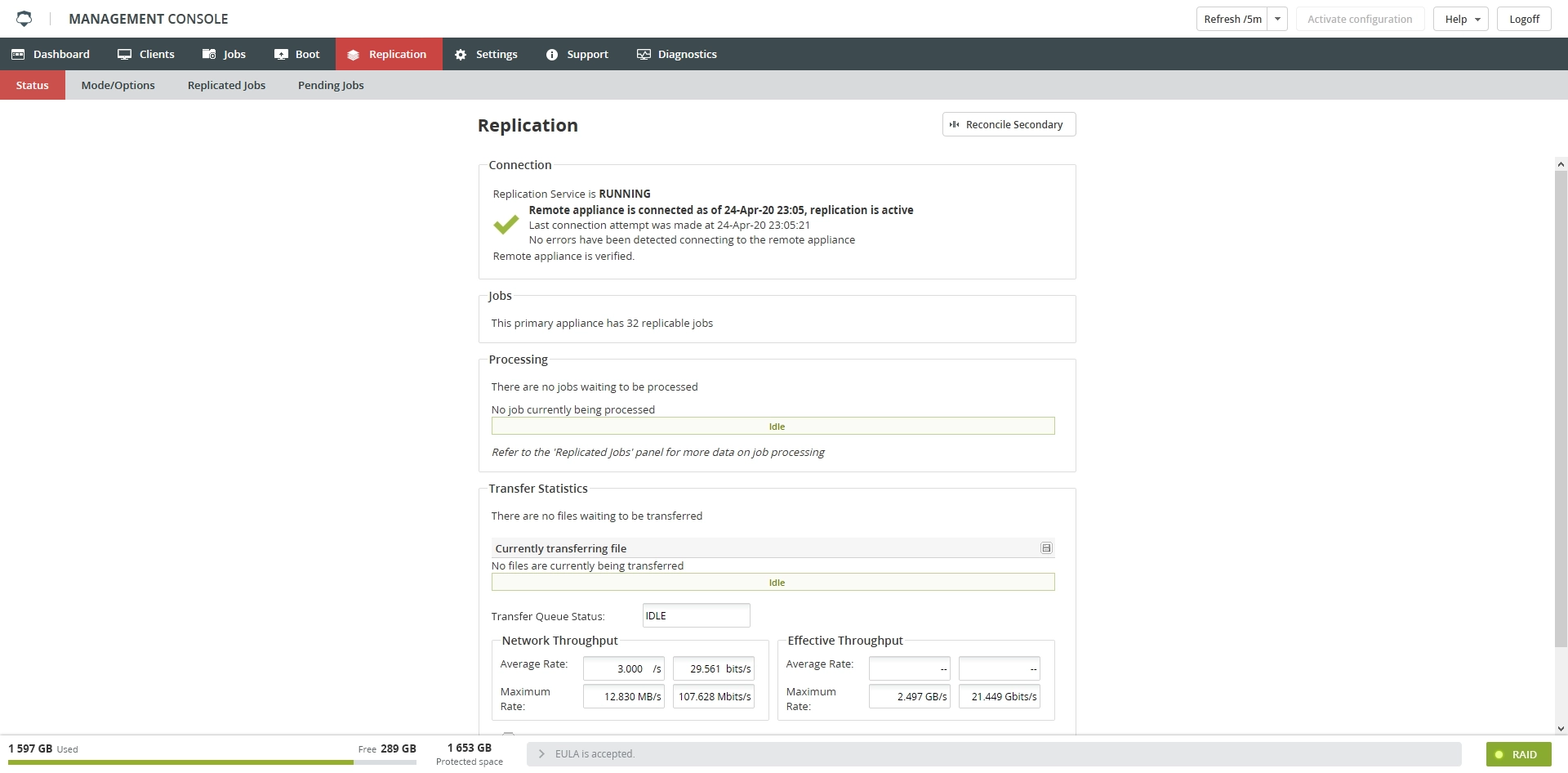 Errors during setup and configuration
If an error occurs during setup and configuration of the primary or the secondary CFA, it will be displayed in either a pop-up message or in the Configuration Status group.
Although unlikely, some errors that you might encounter are as follows:
| Error | Description |
| --- | --- |
| Could not contact CFA | Check that the address and port are correct and that network connectivity is available. Click Test Connection to test any changes and click Apply once corrections have been made. |
| Connection refused | Check that the CFA you are connecting to has been set up correctly and the replication service has been started on the CFA |
| Password mismatch | Check that the authentication key specified in the Key field matches exactly between two CFAs, correct the key and click Apply once the keys have been adjusted to match |
| Version mismatch | Check that both CFAs are running the same software version, the first two values must be the same. Minor versions will be able to replicate if they are not matched, for example, 6.7.4.10 will replicate with 6.7.5.15. |
If you need to restart setup and configuration of the primary or the secondary CFA, click Clear at the bottom of the options panel. Once completed, return to the beginning of the primary/secondary configuration section and repeat the steps for configuration. If you continue to experience problems, contact Infrascale Support.