Overview
Use the Support tab to:
start or stop a secure support tunnel

view the CFA system logs for diagnostics

submit a support request

run console commands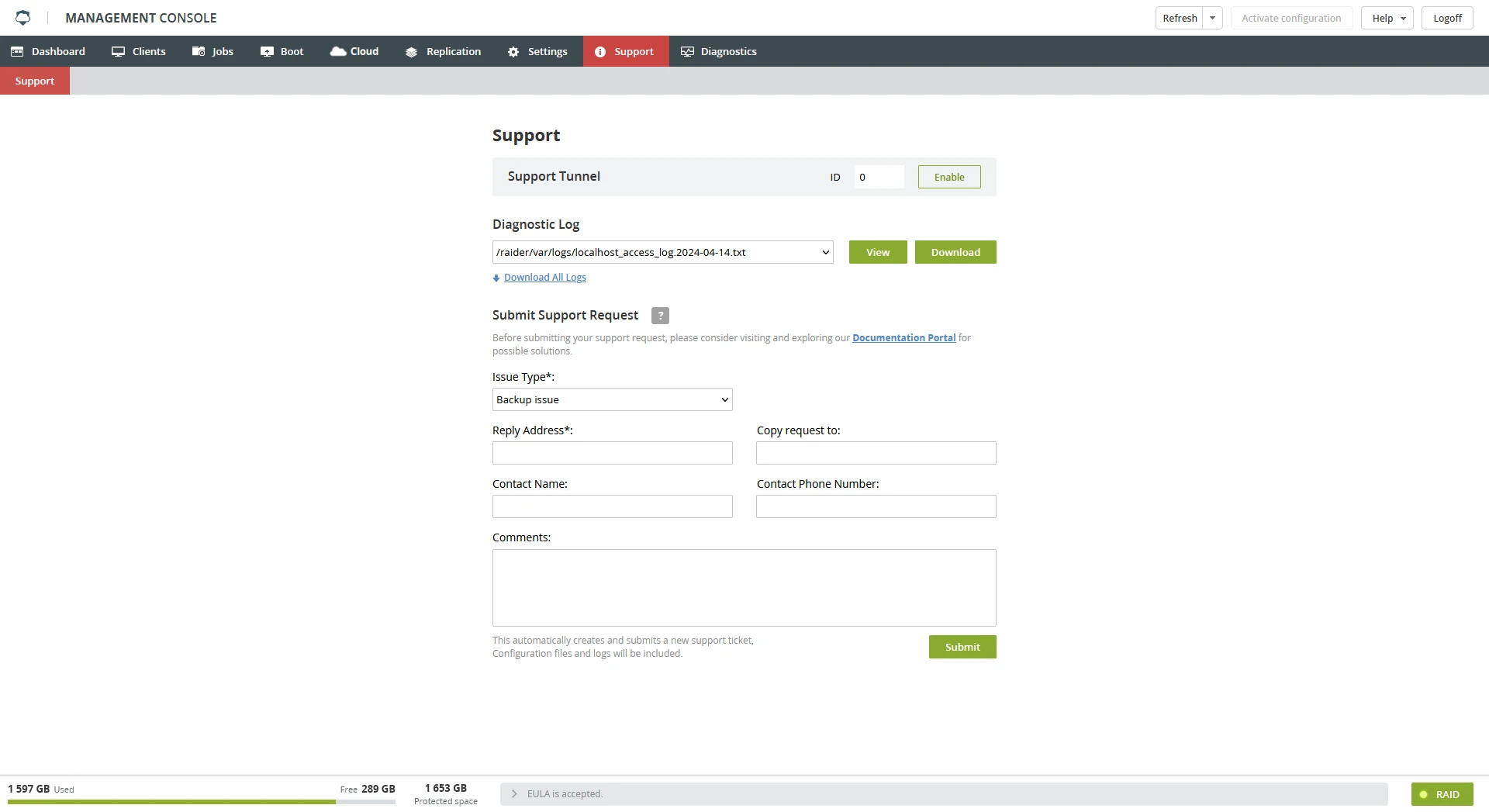 Support tunnel
Use the Support Tunnel section to open a tunnel for troubleshooting.
Use this only if suggested by Infrascale Support.
To start a tunnel, enter a tunnel number provided by Infrascale Support, and then click Enable.
Diagnostic logs
To view and save the log files for the CFA system activities, use the Diagnostic Log section.
To view the log files of the specific job, use the special action in Jobs › History.
Support requests
If you have problems with the CFA you cannot handle, use the Submit Support Request section to create and send a ticket to Infrascale Support.
Console commands
As an alternative to using the console, you can use the Run section to enter commands to run on the CFA.
Enter a command in the box, and then click Execute. If the command is successful, a new box will appear and display the results.
Use this only if suggested by Infrascale Support.