The Save/Restore Configuration section allows exporting and importing current configuration of the Cloud Failover Appliance (CFA).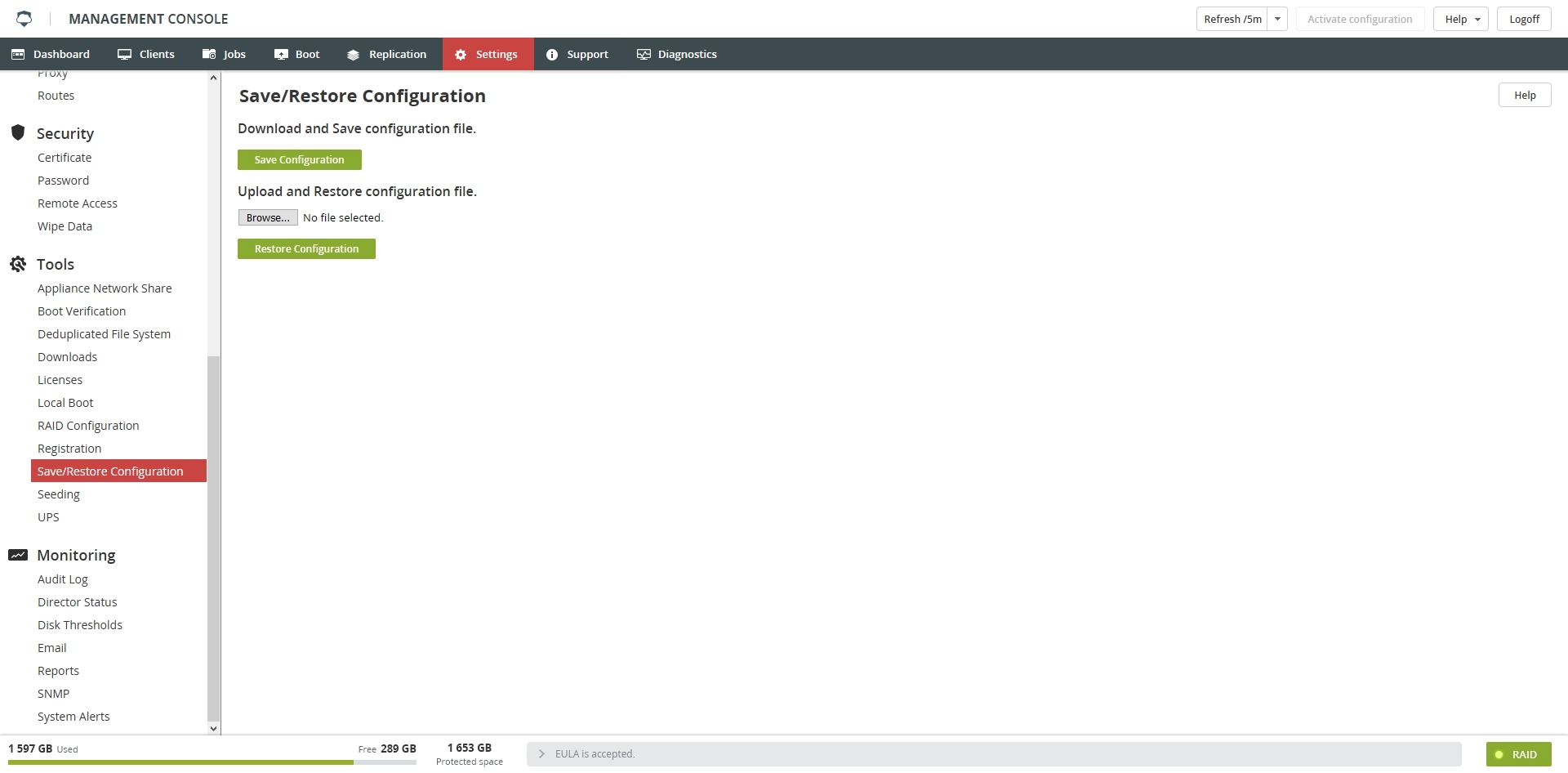 To export the configuration, click Save Configuration, and then save the generated XML file to the desired location.
To import the configuration, click Browse to select and upload a valid XML file, and then click Restore Configuration.