Overview
The Local Boot section allows changing the maximum number of backups, both virtual machines (VMs) and disaster recovery (DR) images, simultaneously booted as VMs on the Cloud Failover Appliance (CFA).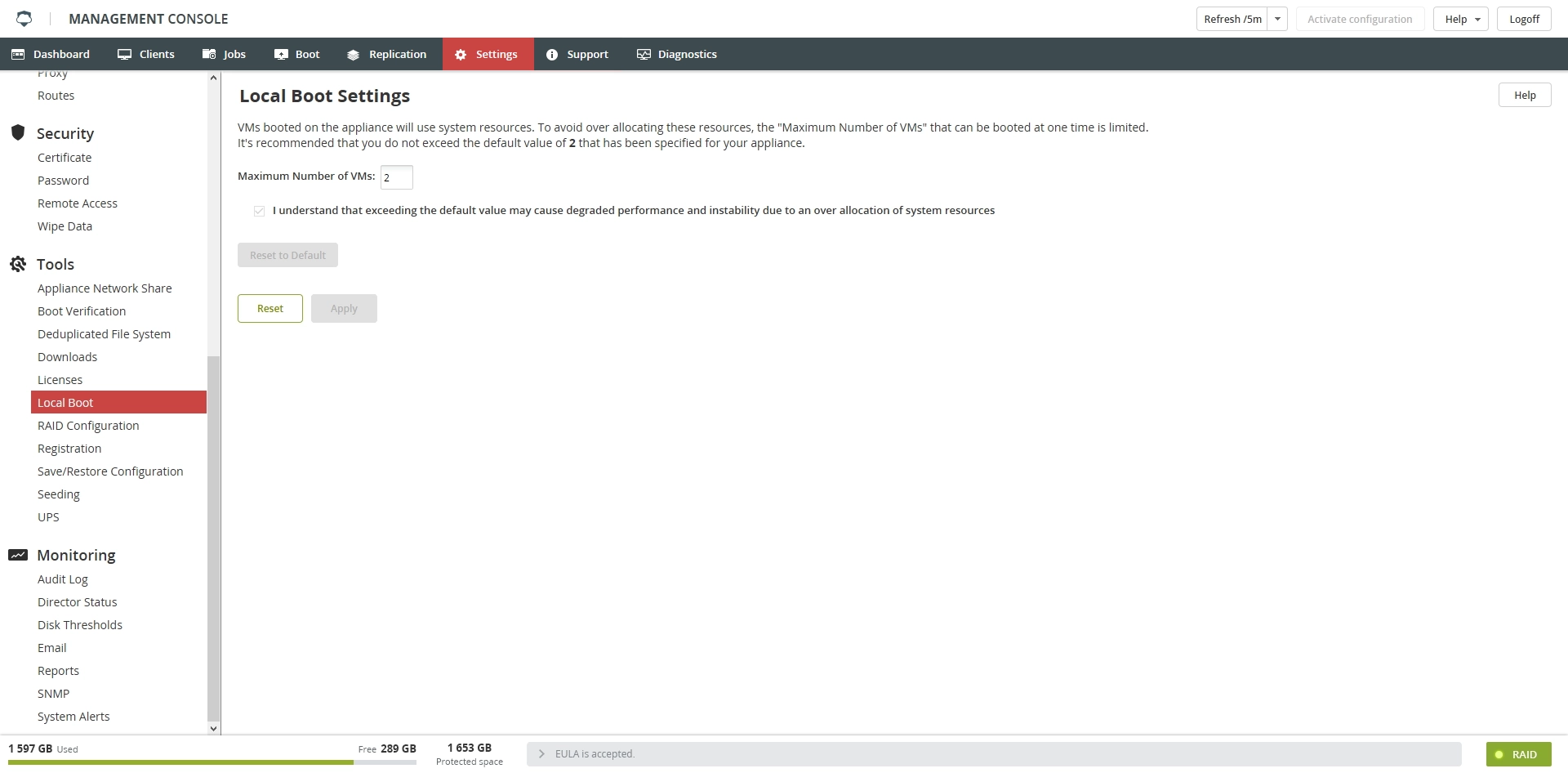 Boot limit
To prevent the booted VMs from affecting the CFA performance, each CFA model has its own default limit of the simultaneously booted VMs. The boot limit depends on the booted virtual machines and the appliance specs (processor, memory, and so on).
Though possible, it is not recommended to change the default boot limit yourself. Please contact Infrascale Support for assistance.
| Appliance model | Default boot limit |
| --- | --- |
| Virtual (VMware, Hyper-V) | 1 |
| 950 | 1 |
| 955 | 1 |
| 960 | 1 |
| 965 | 1 |
| 970 | 1 |
| 980 | 2 |
| 1200 | 1 |
| 1260 | 1 |
| 1265 | 1 |
| 1270 | 1 |
| 1280 | 2 |
| 1550 | 1 |
| 1580 | 5 |
| 1780 | 7 |
| 1880 | 9 |
| 2750 | 4 |
| 2780 | 4 |
| 4550 | 4 |
| 4580 | 4 |