The Firmware Update section allows configuring and updating firmware of the Cloud Failover Appliance (CFA).
CFAs running firmware v8.6 and earlier can update to the most recent firmware version only after installing the transitional firmware v8.11.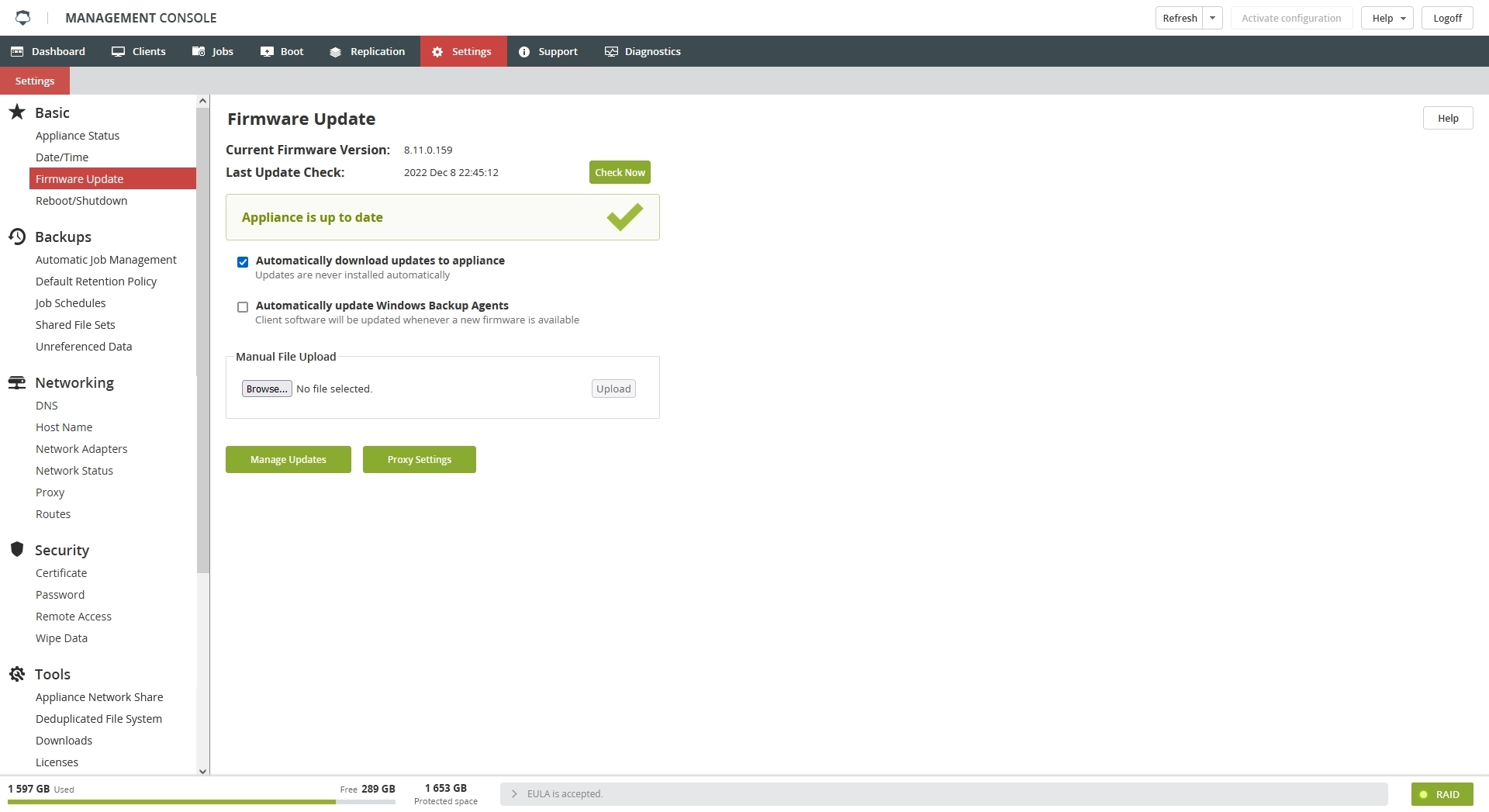 The following options are available:
Automatically download updates to appliance

If selected, updates will automatically download to the CFA upon release, but they will not install automatically.

Automatically update Windows Backup Agents

If selected, backup agents installed on the Windows clients associated with the CFA will update automatically.

After updating the DR backup agent on a client, the system may run the next scheduled DR image backup for that client as full (regardless of the scheduled backup level), and then change it to what was set before.

After updating to version 8.4, the system will definitely run the next scheduled DR image backup for the client as full, and then change the backup level to what was set before.